This in-person LEED BD+C course is an in-depth exam prep for the LEED accredited professional specialty for the building, design and construction rating system. Candidates will feel prepared to take their specialty exam after completing this course.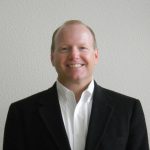 The classes will be held at the Springs Preserve on two consecutive Fridays, August 16th and 23rd running from from 8:30 AM to 4:00 PM.
The course will be taught by LEED Faculty member Dave Ray of GRN Vision.
In addition to the lectures, there will be sample tests and additional handout information designed to make sure that the participants can effectively take and pass the LEED BD+C exam.
Download and share the LEED BD+C Class August 2019 Flyer (PDF).
Register for the LEED Green Associate Class: