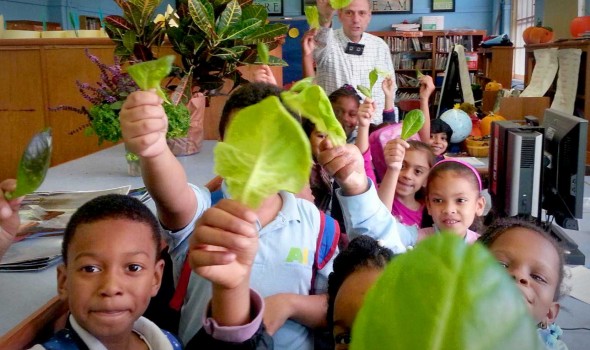 My Top 5 Green Wish List:
As a promoter of green buildings I'm happy to see great things happening in Las Vegas that continue to make this city a leader in sustainable development but there are a few things I'd like to see happen in 2016 in order for Las Vegas to become a truly world class sustainable city.  Here is my Green Wish List for 2016:
More Green Schools and College Campuses

There are a small handful of LEED certified green schools and college facilities in Nevada and many more that are unhealthy energy hogs in need of renovation.  If students are proven to be more attentive in class and perform better on tests in healthy, green classrooms, then can we really afford to not build our classrooms green?  See what one at-risk green school is doing in CT: https://teacherweb.com/CT/RogersInternationalSchool/SchoolHomePage/sdhp1.aspx; and what the University of California system is doing statewide with LEED: https://ucop.edu/sustainability/policies-reports/reports-awards-rankings/annual-reports.html

Creation of a Regional Food Hub

The rapid growth of farmers markets and indoor agriculture in Las Vegas are evidence that fresh, regionally-grown food is in high demand.  The explosion of the foodie culture and star chefs in Las Vegas have further pushed the demand for fresh, organic produce and meats.  A Food Hub would provide logistical support for local growers to better supply the resort industry while also allowing for education and job training for low-income workers seeking to enter the urban agriculture and food service industries.  A vibrant food hub would also allow for better access to more nutritional food for seniors and schools in low-income neighborhoods.  Here is one good example from the Quad Cities in Iowa: https://www.qcfoodhub.com/about/ 

Rooftop Solar Compromise on Net Metering

While it appears that the rooftop solar industry is teetering after the Public Utilities Commission of Nevada voted in December to cut net metering by 75%, I think there is still hope if Governor Sandoval and the Nevada Consumer Advocate can step in and broker a compromise.  Solar is good for the ratepayer and for the utilities.  California managed to arrive at a compromise recently, why can't Nevada? https://www.utilitydive.com/news/california-regulators-propose-to-keep-retail-rate-net-metering-for-solarwi/410873/ 

Greening the Airport and Convention Center

A long-time Green Wish List item is the Greening of McCarran International Airport and the Las Vegas Convention Center.  McCarran (LAS) and the LVCVA Convention Center see over 49 million vistors each year. These high profile facilities could (and should) become examples of healthy, high performance Green Buildings that promote local, organic food and utilize their large roof space for renewable energy generation. The future Global Business District Project currently being planned by the LVCVA has the potential to be the hallmark for sustainable convention operations worldwide.

Statewide Commitment to Green Buildings

The State of Nevada adopted LEED or Green Globes green building certification for new and existing state building renovation projects through legislation in 2009 (NRS 341.091) but has not been enforced since due to a loophole in the language.  I'd like to see the State Public Workds Board do away with the code minimum, 'LEED Equivalent' loophole that allows public buildings (including all schools and university buildings) to be unhealthy, inefficient spaces for state workers, teachers and students.  Under the current legislation state buildings are also are not required to be accountable to the taxpayer by proving that their indoor air quality, energy, and water performance meet minimum standards for green buildings.
Some of the Positive Green Accomplishments in Southern Nevada in 2015:
The City of Las Vegas achieved 4 Stars under the Star Communites Rating System for sustainable cities.  This achievement puts Las Vegas in good company with other sustainable leaders including, Portland, OR, Austin, TX, and Tucson, AZ.  Las Vegas also committed to becoming the first large city to have 100% of its municipal operations powered by renewable energy in 2016.
Construction began on the largest rechargeable battery factory in the world, the Tesla Gigafactory in Reno.  In November the electric car manufacturer, Faraday Future also announced it would be building it's factory in North Las Vegas.
The largest recycling facility in the US was opened in North Las Vegas in November.  The 100,000 square foot Material Recovery Facility was funded by the disposal and recycling company, Republic Services and includes an education center and viewing platform for tours.
Southern Nevada Regional Planning Coalition (SNRPC) Board unanimously approved the resolution supporting the first federally-recognized Regional Plan for Southern Nevada—the Southern Nevada Strong (SNS) Regional Master Plan.  The Southern Nevada Strong Plan will enable federal funding and spur private investment in public transit, transit-oriented development and affordable housing.
Las Vegas hosted the first statewide Green Schools STEM Summit focusing on sustainable education, STEM/STEAM based curriculum development and urban agriculture.  Over 300 teachers and local leaders attended the summit which was a collaborative effort between 14 community organizations and 3 school districts from accross the state.